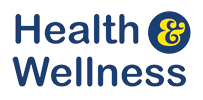 LIVE. DON'T JUST EXIST.
Nature has gifted us innumerable treasures for well-being. It's about knowing, taking inspiration and soaking in Nature's goodness in its truest form. They transform our life physically, mentally as well as emotionally, elevating us from existence into LIFE.

INNOVATION. INTEGRITY. TRUST.
At Camlin Fine Sciences (CFS), we care about what goes into our customers' products and lives. As one of the leading ingredient manufacturers of the world, we understand consumer trends across sectors and geographies. We also partner with our customers to solve their day-to-day challenges and deliver quality products and reliable solutions.

WHY CHOOSE US
Our foundational strength lies in both Green Extraction and Fermentation, and the science in between, and we are continually evolving research and production methods to provide the cleanest, most sustainable, yet ethically priced ingredients and formulations for our customers.

With 5 Application Labs, 3 accredited R&D Centers in the USA and India, and 25+ Formulation & Custom Blending facilities across North America, South America, Europe and Asia, CFS offers the most respected R&D Team in Nutrition, Food and Feed Ingredients, plus a level of customization and customer service that is just hard to match.
Our vertically integrated platform ensures a stable product, consistent supply, transparency and complete traceability for most of our businesses. This practice has become a culture when we take any product under our wings.
OUR CAPABILITIES
CFS' Health & Wellness is backed by scientific resources, manufacturing capabilities and regulatory expertise. We have successfully integrated our capabilities and capacities to deliver a wide product portfolio that caters to the needs of diverse markets. We offer Customer laboratory and regulatory support, with in-house Analytical Testing Capabilities of Stability, Primary and Secondary Oxidation Products, Viscosity, Specific Gravity and pH, as well as Assays by HPLC, GC and UV.