AROMA INGREDIENTS
A variety of foods and fragrances stimulate our five senses in a positive way. CFS has developed clean, environment-friendly aroma ingredients over the years.
As a result of this vertical integration, Camlin Fine Sciences presents its adorrTM vanillin range, which is manufactured at a state-of-the-art facility in India. In addition to ensuring consistent quality and maximum food safety, it provides a steady supply, complete transparency, and complete traceability. Authenticity is the hallmark of adorrTM.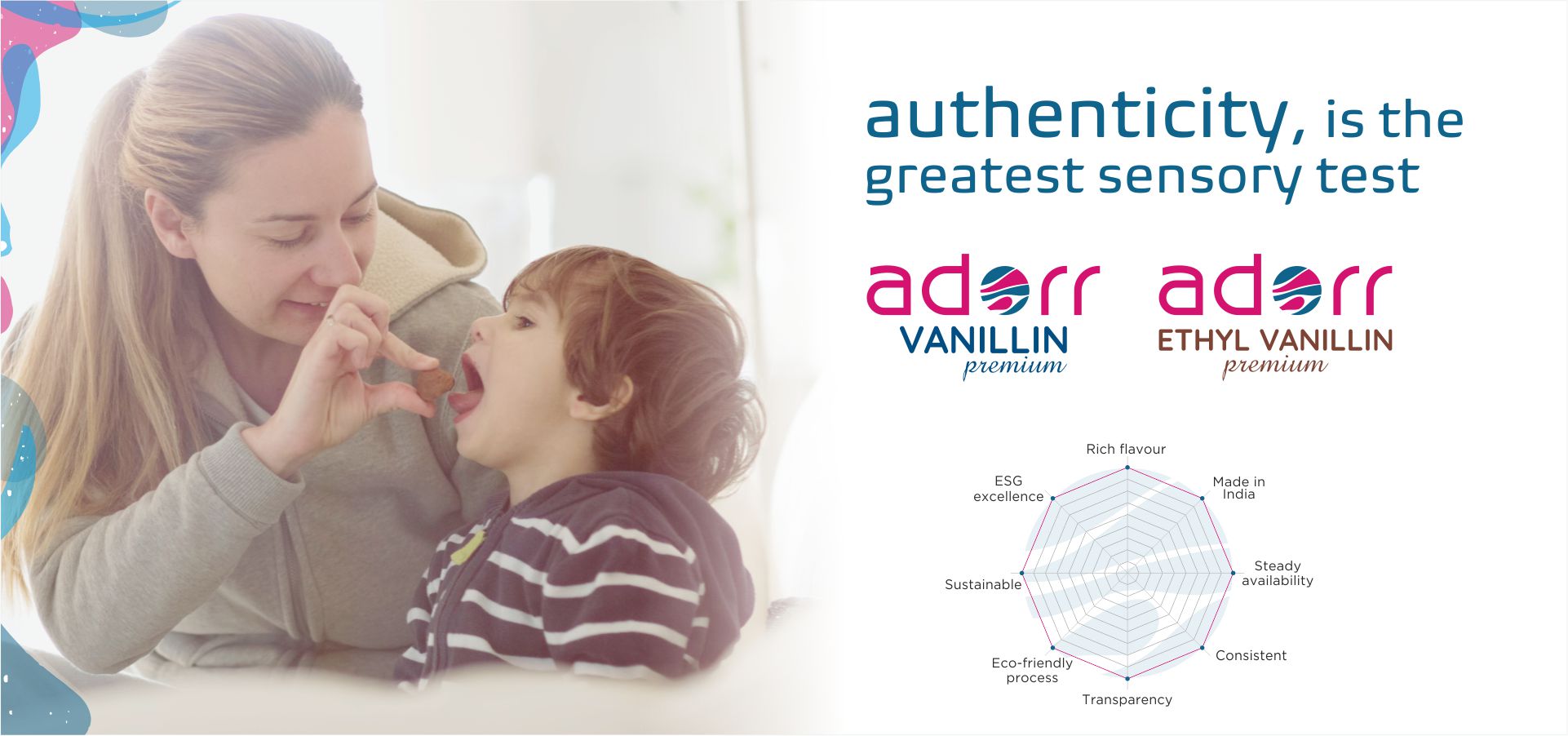 At CFS, by virtue of our strength in vertical integration, we introduce adorrTM vanillin premium manufactured at our state-of-the-art facility in India where raw materials to finished products are all produced under one roof. It not only ensures consistent quality, steady supply, transparency, but also complete traceability of adorrTM.
You can expect a quick response time from our dedicated team, which will facilitate smooth operations. Further, the advantage of having application services in a wide variety of food products can only contribute to your confidence in adorrTM.
adorrTM is a symbol of its authenticity. It's not just about delivering the flavour profile but also everything that goes into making it complete in your application.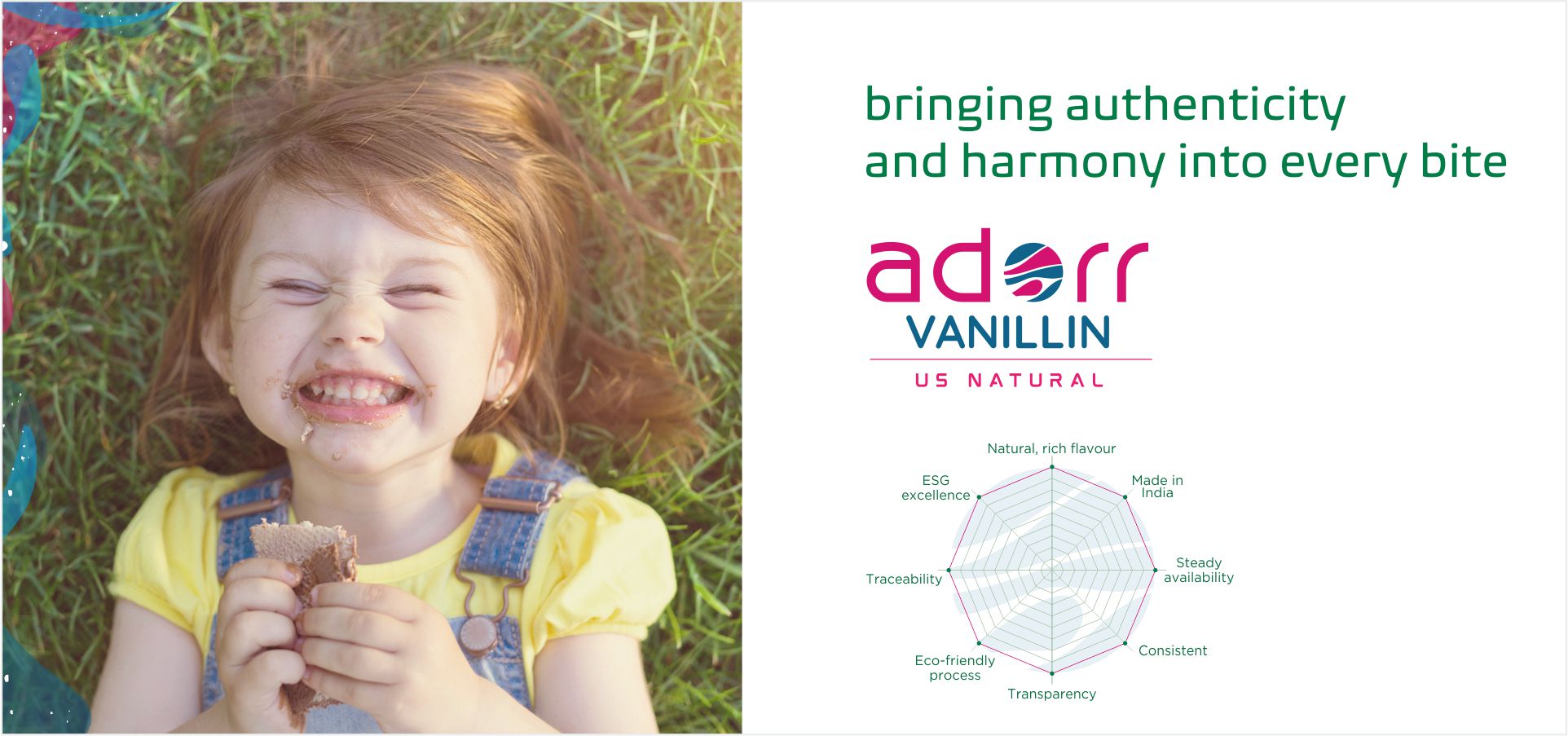 Delivering a flavor profile with unparalleled authenticity, CFS is proud to introduce adorrTM US Natural vanillin derived from ex- clove. It offers a multi-dimensional flavor experience, showcasing not only the sweet and creamy notes of vanilla but also the warm, spicy nuances associated with clove.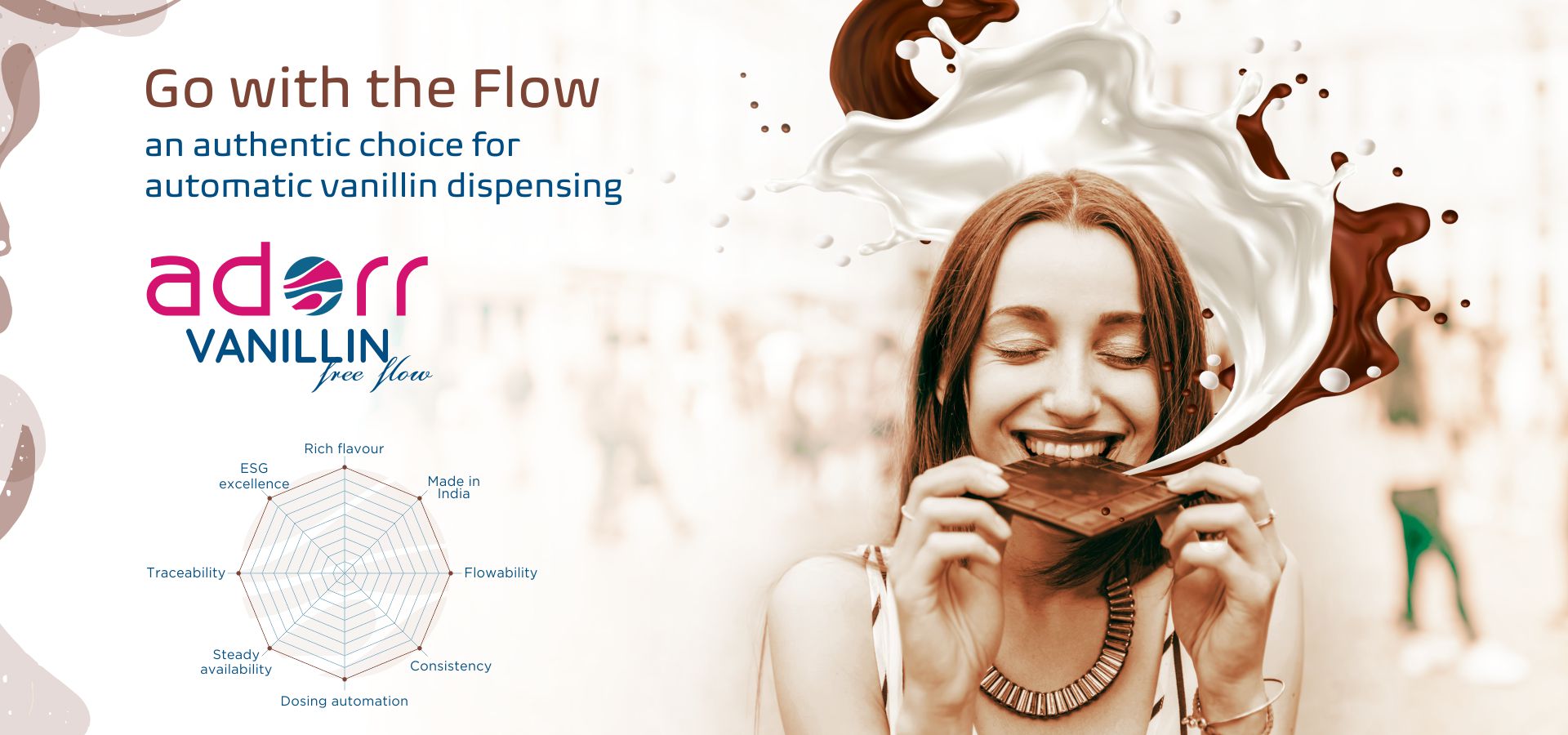 In industrial settings where precise quantities are required, vanillin needs to be handled and measured accurately. CFS has developed adorrTM vanillin free flow with excellent flow characteristics that gives the most authentic flavouring experience with added flexibility to meet your processing requirements.
adorrTM vanillin free flow is an ideal choice for automatic dispensing that allows ease of application.