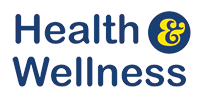 At Camlin Fine Sciences's (CFS) Health & Wellness division, we take responsibility seriously. As one of the global leading ingredient manufacturers, CFS understands consumer trends across sectors and geographies. Moreover, we understand our customers' needs.
We have tie-ups with farmers who cultivate raw materials that help us offer complete traceability of ingredients, maintain sustainability and deliver products consistently.
Our responsibility stretches beyond ourselves to our expert manufacturing partners, with whom we ensure good quality standards, timely delivery and cultural alignment.
We adopt production methods that help obtain the cleanest, sustainable and 100% natural produce. We maintain global standards and comply with various regulations. But most important of all, we price our products responsibly.
Today, when everyone is focusing on 'convenience food' and are paying extra attention to healthy replacements, we believe it is our responsibility to extract what is of most value from nature to provide sensory enhancement as well as adequate nutrition using our products.
To achieve this, we have kept pace with the evolving consumer needs to offer you a spectrum of natural and biotechnological products.